Choosing the Right Communication Platforms for Your Business
In this comprehensive article, we look at the pros and cons of some of the most well-known communication platforms like WhatsApp, Microsoft Teams, Slack, Signal, and Threema to help you make an informed decision on the best fit for your business
Posted On: 10th May 2023
Categories: Community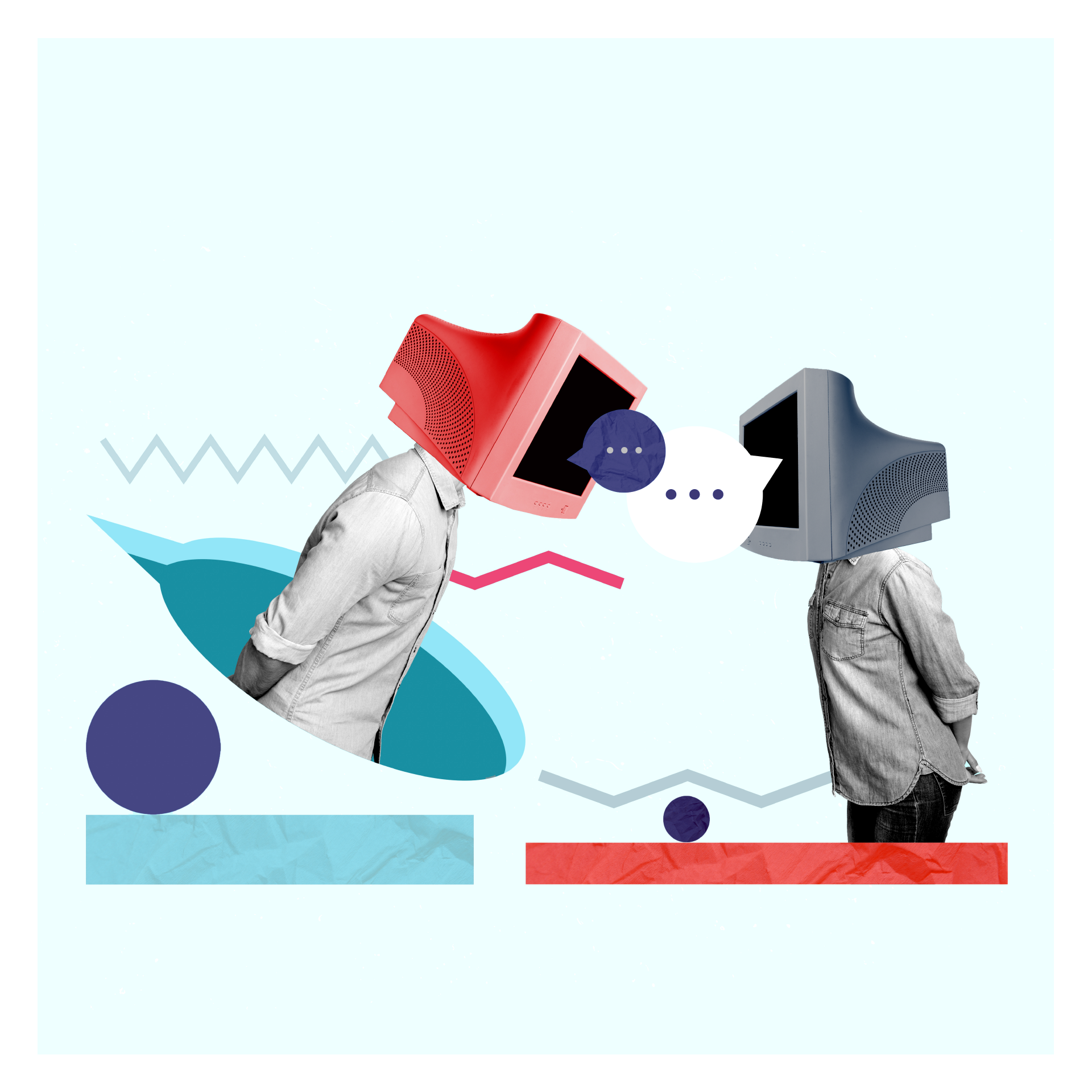 Introduction
Easy, quick and effective communication is vital to the success of any business no matter its size. In today's fast paced digital landscape, businesses need to use a wide range of communication platforms to ensure that colleagues can talk to each other in the office, from home, or on the go. But with so many options available, how can your business choose the right one for you.
In this comprehensive article, we look at the pros and cons of some of the most well-known communication platforms like WhatsApp, Microsoft Teams, Slack, Signal, and Threema to help you make an informed decision on the best fit for your business. We will also emphasise the importance of corporate responsibility and compliance when selecting and implementing the right communication solution for your business.
Section 1: Understanding the Limitations of WhatsApp for Business Communication
With around 2 billion monthly active users worldwide, WhatsApp might seem like an obvious and easy choice as a business communication platform since so many of us are already familiar with it and have it on our phones. However, you might be surprised to realise that it may not be the best option for your business:
Data Privacy and Security: WhatsApp's end-to-end encryption may not be sufficient for businesses that require robust data protection. However platforms like Microsoft Teams, Slack, Signal, and Threema were specifically designed with enterprise-grade security in mind.
Limited Collaboration Features: WhatsApp lacks advanced features like file sharing, screen sharing, and real-time co-authoring, which are essential for professional collaboration.
Scalability Concerns: As your business grows, managing communication on WhatsApp can become challenging with so many chats and groups to monitor.
Section 2: The Benefits of Microsoft Teams and Slack for Businesses
Microsoft Teams and Slack are comprehensive communication and collaboration platforms that offer several benefits for businesses:
Enterprise-Grade Security and Compliance: Teams and Slack are built with robust security measures, ensuring the safety of your sensitive business data.
Collaboration Tools: Both platforms provide features like file sharing, screen sharing, and real-time co-authoring, which make collaboration easier and more efficient.
Seamless Integration: Teams and Slack integrate with various software applications, allowing you to access all your essential tools in one place.
Scalability: Teams and Slack support large organisations with features like channels and teams, making it easier to manage communication as your business grows.
Video and Audio Conferencing: High-quality video and audio conferencing features make Teams and Slack excellent choices for professional meetings.
Section 3: Prioritising Privacy and Security with Signal and Threema
Signal and Threema are privacy-focused messaging apps that provide secure communication channels for businesses that prioritise privacy:
Enhanced Privacy: Both Signal and Threema use end-to-end encryption and collect minimal user data, ensuring your business conversations remain private.
No Advertising: Signal and Threema do not rely on advertising or data sharing for revenue, meaning your data is less likely to be monetised.
Group Messaging and Calls: Signal and Threema support group messaging and encrypted voice and video calls, making them suitable for team communication and collaboration.
Strong Encryption (Threema): Threema uses end-to-end encryption for messages, calls, and file sharing, ensuring secure communication for your business.
Section 4: Emphasising Corporate Responsibility in Choosing a Communication Platform
Corporate responsibility demands that businesses prioritise data privacy and security when selecting a communication platform. To uphold corporate responsibility, businesses should always focus on these key elements:
Assess the platform's security measures: Evaluate the security features of each platform, including encryption, access control, and compliance with industry standards and regulations.
Consider privacy policies: Analyse the privacy policies of each platform, with a focus on data collection, sharing, and storage practices.
Evaluate integration capabilities: Choose a platform that seamlessly integrates with your existing software ecosystem, streamlining communication and collaboration.
Prioritise scalability: Opt for a platform that can accommodate your business's growth, providing features like channels and teams to organise communication across departments and projects. Even if your business is small now, you need to plan for the future.
Understand the total cost of ownership: Consider the direct and indirect costs of adopting a new communication platform, including licensing fees, implementation costs, and employee training. As business develop they can often find that cost of operating them becomes inefficient because of licence fees.
Section 5: Ensuring Employee and Contractor Compliance with the Chosen Platforms
Once you have selected the right communication platform(s) for your business, it is crucial to ensure that all of your employees and contractors comply with its user guidelines. To achieve this, businesses should:
Develop clear policies: Establish user guidelines that include acceptable use, data protection, and confidentiality requirements.
Provide training: Offer training sessions for employees and contractors to familiarise them with the platform's features and functions, as well as your company's usage policies.
Monitor usage: Regularly monitor the usage of the platform to ensure compliance with company policies and to identify potential security risks.
Encourage feedback: Encourage employees and contractors to provide feedback on the platform's effectiveness and suggest improvements to enhance communication and collaboration. The people using it day to day will always have the best feedback. Remember that the purpose is to support them, and not restrict them.
Review and update your policies: Periodically reviewing and updating the communication policies will keep them up to date with evolving security threats, technology advancements, and business your businesses requirements.
Conclusion
Embracing corporate responsibility means prioritising data privacy and security when selecting and implementing the right communication platforms for your business. By carefully evaluating the features, security measures, and privacy policies of those available to you, you can make an informed decision that aligns with your company's values and needs.
Once the right communication platform have been chosen, it is essential to ensure that all employees and contractors comply with its usage guidelines. By developing clear policies, providing training, monitoring usage, and encouraging feedback, businesses can create a secure and efficient communication environment that promotes collaboration and supports growth.